Georgia: In Isani district, improvement and renovation of Avlabari Square and the area around Avlabari metro station have started. According to the project, the green wall near the metro station "Avlabari", as well as the squares of Avlabari and Yerevan, will be rehabilitated.
The Mayor of the capital Kakha Kaladze got acquainted with the current works together with Deputy Mayor Andria Basilaia.
"We have started the rehabilitation works of Avlabari Square. The rehabilitation of Queen Ketevan Avenue has been going on for a long time. We have moved to the second section of the avenue, where the underground communications are completely changed. We have announced the complete renovation of Avlabari Square, the work of which has already begun. At the same time, the squares of Yerevan and Avlabari will be rehabilitated, the area will be greened, and trees will be planted.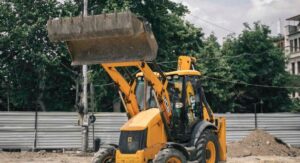 Avlabari Square will have its face completely changed. Very soon, we will start the renovation-rehabilitation of the metro station, where the green wall will be maintained, which will be very beautiful. Power lines will be laid underground, the playground will be widened, and a new traffic scheme will be introduced. Citizens will have a very large space to move around. "We think the work will be completed by November."
In parallel with the rehabilitation of Queen Ketevan Avenue, Avlabari Square and the area around the Avlabari metro station will be improved. There will be pedestrian space and dividing islands, which will be covered with natural stone materials. Also, modern outdoor LED lights, underground bins, benches, and grass will be planted, and an irrigation system will be installed on the square. The area is fully adapted for people with disabilities.
---
---
The next stage of the mentioned works will be the complete rehabilitation of the Avlabari metro station. It is planned to improve the interior station as well as the exterior facade.
Nikoloz Elisashvili, the governor of Isani district; Levan Naroushvili, the head of the Tbilisi City Hall Infrastructure Development Service; Giga Gigashvili, the head of the Environmental Protection Service and Kakha, Labuchidze, the majoritarian MP of the City Council were present on the spot together with the Mayor.