Basseterre: St Kitts and Nevis, the country with the oldest running Citizenship by Investment Programme, has been undergoing a tremendous transformation following the takeover of the leadership of Citizenship by Investment Unit(CIU) by Michael Martin in December 2022. With the visionary move Michael Martin has made with the launch of the Limited Time Offer of the Sustainable Growth Fund, the inclination of the High Net Worth Individuals (HNWIs) has remarkably increased towards the country's Citizenship programme.
The Citizenship by Investment Programme forms the economic spine of the twin-island federation; Therefore, a need to revamp the programme and mould it according to the needs of the investors was well understood by Martin, to which his team under his leadership responded with the Limited Time offer.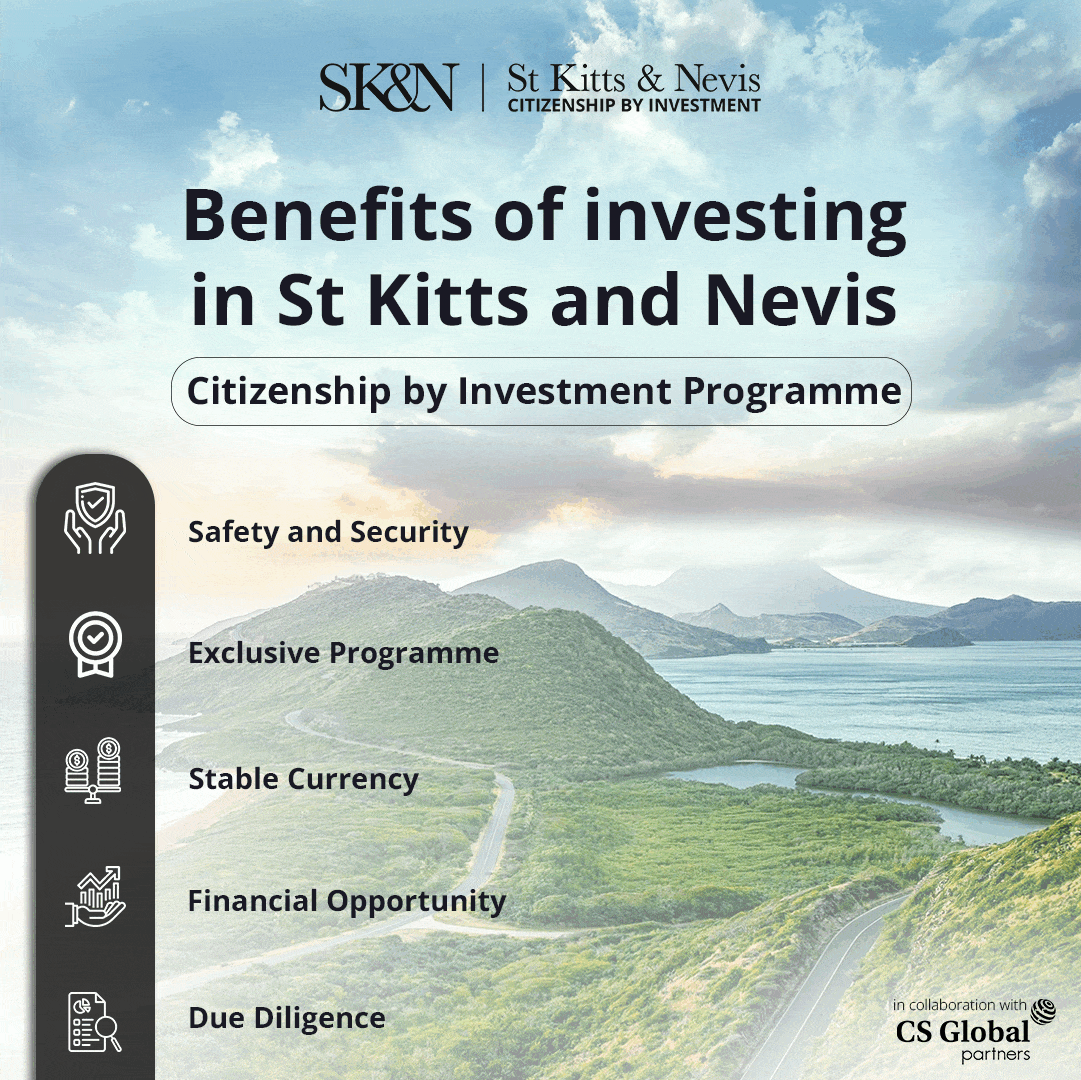 Notably, the investors get Citizenship at a reduced investment amount, which is 125,000 USD under the Limited Time Offer. Additionally, the Accelerated Application Processing(AAP) at no additional cost is another benefit for the investors, as they receive the Citizenship benefits within an expedited period of 60 days. The offer is valid until June 30, 2023; following which the investment amount will be restored to USD 150,000.
Other than cost benefits, the investors also receive entrepreneurial benefits with the opportunities to establish/expand their businesses. The investors get access to diversified markets at an international level, which is precisely what every investor desires for growth. The programme also ensures the security of the family's future with the privilege it provides to pass on Citizenship to the upcoming generations.
Meanwhile, the Citizenship by Investment Programme benefits the citizens of the country with the resources generated from the programme being channeled into the socio-economic developmental ventures in the country. With the enhanced economic activity, St Kitts and Nevis is exhibiting the prospects of holistic development in all sectors.
The prescient leadership of Michael Martin has so far been in line with what PM Terrance Drew expected it to be when he appointed him for this position. The CIU of St Kitts and Nevis has undoubtedly achieved commendable growth, and the country hopes for similar trends to continue in the upcoming times as well.