Basseterre, St Kitts and Nevis: The decision of Prime Minister Dr Terrance Drew to appoint Michael Martin as the head of the Citizenship by Investment Unit(CIU) of the country is something he would never regret as the latter continues to escalate the Citizenship by Investment Programme to a new scale of success under his leadership.
 With the coherent moves that have been made under his guidance, St Kitts and Nevis has emerged as the primary choice of the High Net Worth Individuals(HNWIs) across the globe.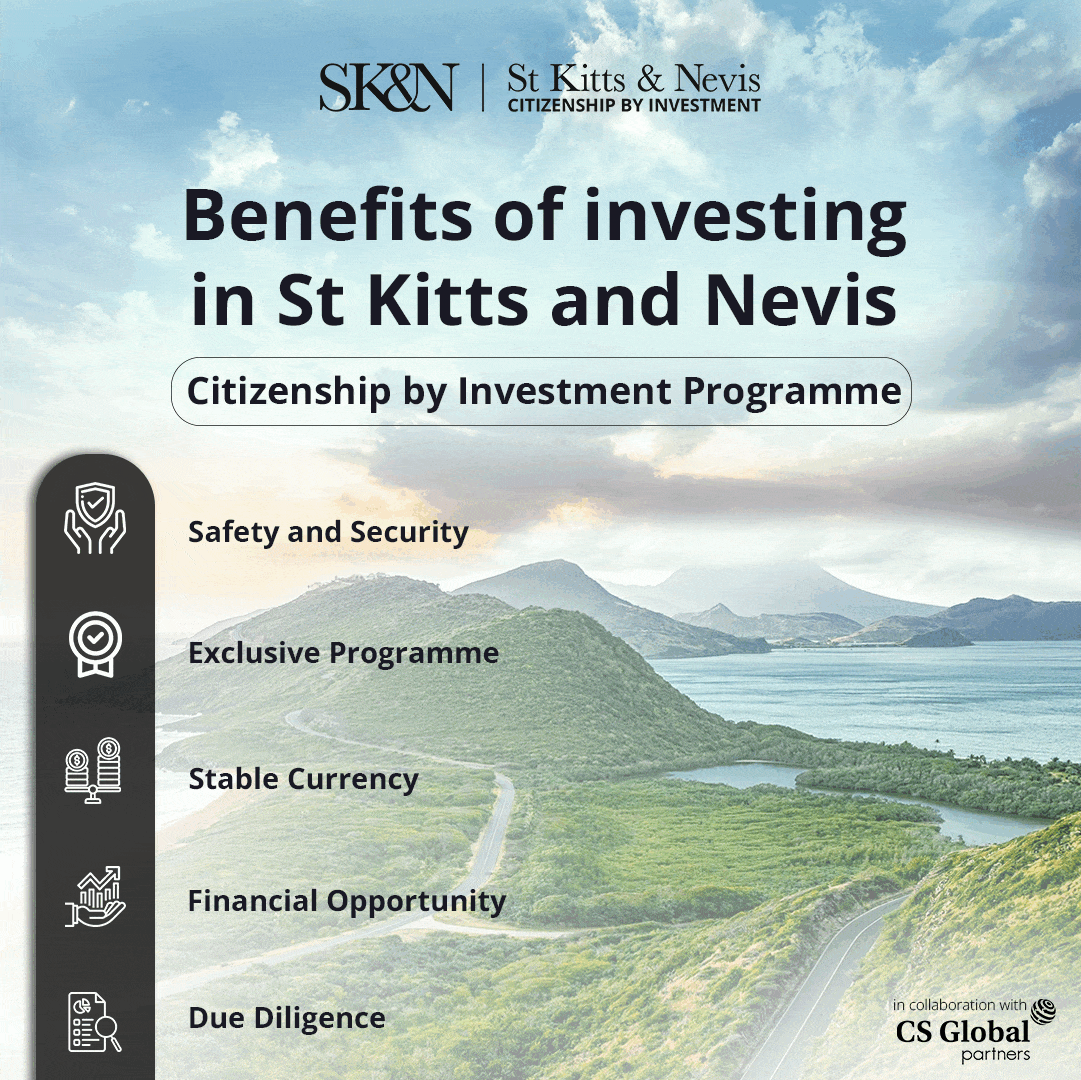 Following his unprecedented urge to effectuate the needs of the Global Investors, the Sustainable Growth Fund of St Kitts and Nevis has also exhibited a growth in demand among the HNWIs.
The unmatched benefits the Alternative Citizenship of St Kitts and Nevis provides further add to the strength of the programme. The receptiveness of the twin-island federation towards global investments has turned the island into a hub of opportunities to establish and expand businesses.
For the ones seeking a secure future for the family, the privilege to pass on Citizenship to future generations comes as a provider. Additionally, the investors can enrol on these benefits at the reduced amount of USD 125,000 instead of USD 150,000 under the recently launched Limited Time Offer of the Sustainable Growth Fund, which is valid till June 30, 2023.
Another remarkable aspect of Michael Martin's leadership is the rigorous Due Diligence procedures that every applicant undergoes before the Citizenship of the country is bestowed upon him/her.  
The CIU follows the no-compromises-made approach while conducting the background checks of each and every applicant. For this purpose, the CIU involves third-party international firms as well as domestic agencies to ensure that the integrity of the programme remains intact.
St Kitts and Nevis has been a pioneer in the investment immigration industry, with its Citizenship by Investment Programme being the oldest running programme, i.e. since 1984. Therefore, Michael Martin was assigned a critical responsibility, which he has graciously accepted and upheld really well.