Georgia: IDS Borjomi Georgia, a Russian-owned Georgian mineral water company, has fired around 49 employees of their company.
In the last days of the previous month, Borjomi halted operations in both of its Georgian plants due to "challenging circumstances" surrounding Russia's conflict in Ukraine.
IDS Borjomi Georgia, after the suspension of the work of mineral water bottling plants, offered employees labour contracts with worse conditions.
The workers came out to protest; as a result, the company's management decided to start the process of negotiating labour contracts with the participation of trade unions.
The protest was supported by the Trade Union of Agricultural, Trade and Industry Workers, which defended the interests of 400 people working at IDS Borjomi factories.
"Many workers received a phone call and were offered to draw up a new labour contract. The plant's management offers to agree to a 50 per cent reduction in wages," trade union leader Giorgi Diasomidze told the "Caucasian Knot" journalist.
The workers agree to show corporate loyalty but agree to sign such an agreement only for three months since they believe that in three months, the leadership and the government should find a way out of the impasse, Diasomidze said. The workers gathered in the yard of the plant and waited for the decision of the management. The result of the action was the decision of the company's management from May 5 to start the process of negotiations with the participation of trade unions.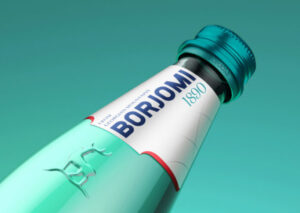 Company Statement:
"As you know, our company is facing the biggest challenge today. We are doing everything to save the company in the first place and to keep jobs as much as possible.
In the current situation, we were forced to make changes in the employees' contracts because the company can no longer afford to pay 100% for overtime hours. That's why we offered the employees renewed terms (which means 50% pay for overtime hours – pay for working hours remain unchanged), which unfortunately was not acceptable to a small number of employees, which forced us to start the reorganization process at the factory and legalize 49 employees.
---
"We want to thank the large number of employees who understand the current situation, and we hope that we will not have to make further reductions."
---
Borjomi suspended operations on April 29 due to the war and sanctions. 
IDS Borjomi's controlling stake was purchased by Alfa Group in 2013. The founder of Alfa Group is the sanctioned Russian billionaire Mikhail Friedman.
Until June 2021, its director was Mikhail Provotorov, a Russian citizen who was replaced by the former Minister of Finance of Georgia, Ivane Machavariani.