Georgian Minister of Education and Science, Mikheil Chkhenkeli, took part in the World Education Forum, which is being held in London.
During the forum, the Minister held a meeting with Rick Hermann Microsoft's Vice President on Education Issues, Mark East, General Manager for Microsoft Education at Europe, the Middle East and Africa, and Alexa Joy, Microsoft's Director of Digital Transformation and Skills Development.
Mikheil Chkhenkeli thanked the representatives of Microsoft for the significant assistance provided to the Georgian education system during the pandemic.
During the meeting, the parties discussed in detail the issue of expanding the introduction of the Microsoft Education Edition program in Georgian schools. The Minister noted that the program is being piloted successfully, making the learning process more exciting and fun for the students.
In the discussion, they also talked about the opportunities for Georgia to be involved in Microsoft's global initiatives and the introduction of new e-sports programs in general education and higher education institutions.
Mikheil Chkhenkeli paid special attention to the importance of technology integration in the learning process at all levels of education.
For their part, Microsoft representatives thanked the Minister for the fruitful cooperation and reaffirmed their readiness to support the Georgian education system.
112 Ministers of Education from different countries are taking part in the World Education Forum in London. Forum participants will discuss the challenges in the field of education in the world and discuss ways to solve them.
The British Council organized the visit of the Georgian delegation to London.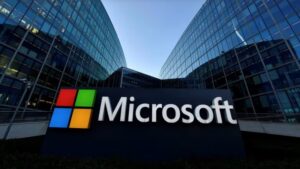 Microsoft Corporation is an American multinational technology corporation which makes computer software, consumer electronics, personal computers, and related services. It was founded by Bill Gates and Paul Allen.
Microsoft enables digital transformation for the era of an intelligent edge and an intelligent cloud. Its mission is to empower each and every person and every organization on the globe to achieve more.